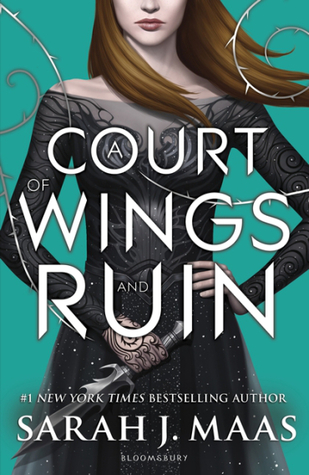 Looming war threatens all Feyre holds dear in the third volume of the #1 New York Times bestselling A Court of Thorns and Roses series.
Feyre has returned to the Spring Court, determined to gather information on Tamlin's manoeuvrings and the invading king threatening to bring Prythian to its knees. But to do so she must play a deadly game of deceit – and one slip may spell doom not only for Feyre, but for her world as well.
As war bears down upon them all, Feyre must decide who to trust amongst the dazzling and lethal High Lords – and hunt for allies in unexpected places.
I thought I posted this review back in early June but I guess I didn't.
I really wanted to love this book but I didn't. I feel like it didn't live up to A Court of Mist and Fury. The beginning really sucked me in with Feyre scheming at the Spring Court. Once she is saved it seems to get a bit boring from there. Half of this book wasn't needed. It was a lot of filler pages.
The ending really made me kind of sad and quite annoyed. I felt like so much more could've been answered. For this to be the supposedly last book that was majorly about Feyre it was nowhere near the ending I wanted.
Overall it was a good book, but not as good as A Court of Mist and Fury.