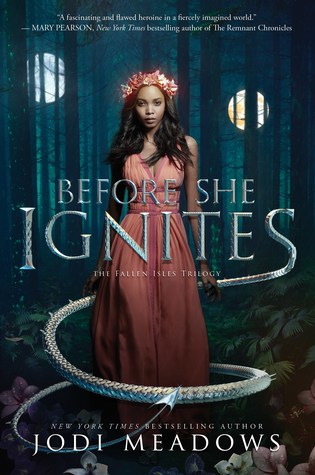 BeforeMira Minkoba is the Hopebearer. Since the day she was born, she's been told she's special. Important. Perfect. She's known across the Fallen Isles not just for her beauty, but for the Mira Treaty named after her, a peace agreement which united the seven islands against their enemies on the mainland.
But Mira has never felt as perfect as everyone says. She counts compulsively. She struggles with crippling anxiety. And she's far too interested in dragons for a girl of her station.
After
Then Mira discovers an explosive secret that challenges everything she and the Treaty stand for. Betrayed by the very people she spent her life serving, Mira is sentenced to the Pit–the deadliest prison in the Fallen Isles. There, a cruel guard would do anything to discover the secret she would die to protect.
No longer beholden to those who betrayed her, Mira must learn to survive on her own and unearth the dark truths about the Fallen Isles–and herself–before her very world begins to collapse.
It took me so long to get through this book!! I'm glad my library loan didn't expire. I kept losing interest in the story.
Maybe because Mira wasn't a character that I could really bring myself to like or care for. I hated that half of the book was over before she found her voice. I guess we can blame it on how she was brought up. She was basically raised up to be a spokesperson for a very crooked government. She never really got the chance to be normal. The only time she felt normal was when she was with her friends and dragons. They kept her weak and completely unsure of herself. I thought Mira would be tougher and stronger from reading the blurb. Also, her inner monologue was annoying at times.
I didn't know the majority of this book was about her being in prison. I might have not read it. Most of the book was about her trying to break out of the pit with Aaru and dodging Atlan's questioning which later turned into torture. Also, there was not enough of the dragons.
Now to what I did like. I loved the world building, the different isles, and their different cultures were fascinating to read about. I also like that it had so many POC (people of color). It was refreshing. I also liked that they showed a female lead with a mental health issue, that she was flawed. You don't see that too much nowadays.
The book kept me going because of how it was written into before and after. I had to know the secret that got her locked away, and also the other secret that she didn't even know she had.
It had me interested enough to give the second book a read when it comes out.