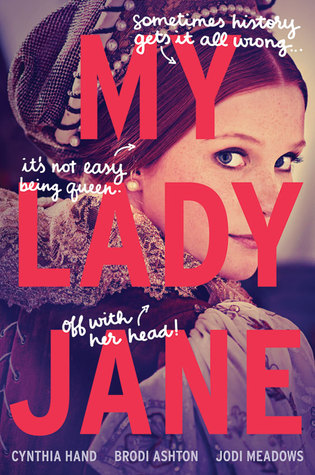 Edward (long live the king) is the King of England. He's also dying, which is inconvenient, as he's only sixteen and he'd much rather be planning for his first kiss than considering who will inherit his crown…
Jane (reads too many books) is Edward's cousin, and far more interested in books than romance. Unfortunately for Jane, Edward has arranged to marry her off to secure the line of succession. And there's something a little odd about her intended…
Gifford (call him G) is a horse. That is, he's an Eðian (eth-y-un, for the uninitiated). Every day at dawn he becomes a noble chestnut steed—but then he wakes at dusk with a mouthful of hay. It's all very undignified.
The plot thickens as Edward, Jane, and G are drawn into a dangerous conspiracy. With the fate of the kingdom at stake, our heroes will have to engage in some conspiring of their own. But can they pull off their plan before it's off with their heads?
"He wanted to tell her she'd have more room if she'd just get rid of her books, but he supposed that in her case, it would be like telling a mother she'd have more room if she threw out her children." 
Note: Expect fangirling, rambling, and overuse of the word love.
I never expect to love this! I switched between listening to an audiobook on my work commute and then reading the physical book whenever I could. I normally put quotes in reviews and I have never had such a hard time picking quotes! This book is so quotable that I just want to put the whole damn book in my review!
The narration on the audiobook was like a dream and kept me so interested I felt like I was driving on autopilot! I can't say thank you enough to my friend for telling me the audiobook was amazing.
I loved every single character so much! of course, my favorite was Jane, our little bookworm Jane. I just ended up loving her so much. Between her love for books and that take no crap attitude of hers, I was a goner.
I don't want to ramble about this book too much because I don't want to give anything away.
Now the reason I had to give it 4 stars was because there some slow spots throughout the book for me. Nothing to make me put the book down entirely.
Overall I can go on and on about this, it was a super enjoyable historical fiction with a  twist and everyone should read it!