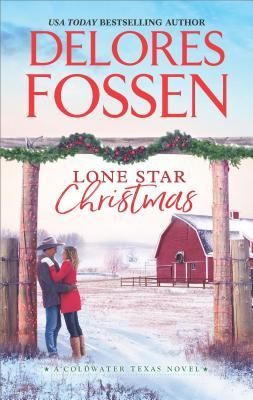 Lone Star Christmas
Coldwater Texas #1
by Delores Fossen
My Rating: ⭐⭐⭐
A family crisis brings him home… Just in time for Christmas
Cattleman Callen Laramie has no intention of returning to his hometown of Coldwater, Texas, until a Christmas wedding and a family secret convince him he has no choice. And when he's reunited with his childhood crush, the girl who'd always been off-limits, Callen knows leaving might not be so easy this time.
Shelby McCall is as pretty as a Christmas snowfall, and Callen wants to kiss her under the mistletoe…and the Christmas tree…and the stars. But once Shelby knows the whole truth behind this homecoming, will their holiday fling come to an abrupt end? Or will she accept the gift of his heart?
Received a copy through a blog tour hosted by TLC Tours for an honest review.
This was a good start to my Christmas cowboy romances! I adore Delores Fossen's books so I was excited about this one. This book made me laugh and also it has some pretty steamy scenes for our two main characters.
The secondary characters really stole the show for me. I loved Lucy and Mateo and wanted the best for them, I couldn't wait for Buck and Rosy to get married, and I especially loved seeing all the Laramie brothers connect again. 
Now I'm not saying that I didn't like the romance. I really enjoyed the storyline between Shelby and Callen, I just didn't feel like it was anything more than lust. Almost every interaction between that could have been more, was turned into sex. Every time! I would have liked to see them connect a bit more really show that this was becoming more than a holiday fling. 
All in all, we get some good Christmas feels, a wonderful family, and some steamy scenes. I can't wait to read about Judd's love story next. 
---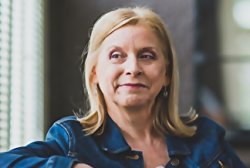 A USA Today bestselling author who has sold over 100 novels. She has received the Booksellers' Best Award for romantic suspense, the Romantic Times Reviewers' Choice Award, and was a finalist for the prestigious Rita. Her books have been featured in Vogue, Woman's Day and Woman's World. She also had nearly a hundred short stories and articles published in national magazines. She loves hearing from readers and you can contact her through her webpage at http://www.deloresfossen.com.
Connect with Delores