Hey guys, Happy New Years Eve!
I'm back again for a wrap up of what I did this month!
December was a pretty good reading month for me. I took the month off from reading and requesting ARCs and just read what I wanted and only when I wanted. I've read more than I have any other month in 2018! Also, If you don't count manga as a book, then we can't be friends… I'm serious! 
Now before we jump into books, let's talk about music and TV.
Music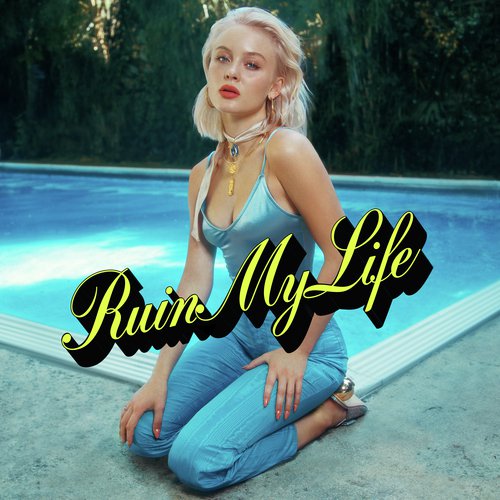 My newest song obsession this month has been Ruin my Life my Zara Larsson. I thought I couldn't become more trash for her than I already am, but I just proved myself wrong. This song has been stuck in my head so many times this month!
TV
While I haven't completed watching Kamisama Kiss, I have found it to be quite addicting! I love damn near every character here and especially Tomeo! Have you seen a more attractive fox?
Books
Now to the main reason of this post, the books! This month I've read 28 books.
I know, WTF right?!
Any title that doesn't have a review link means that it's coming up in the next few weeks 🙂
5 stars ⭐⭐⭐⭐⭐
Dumplin by Julie Murphy review
Fruits Basket C.E. Vol 2
Fruits Basket C.E. Vol 3
Fruits Basket C.E. Vol 7
Fruits Basket C.E. Vol 11
Defy by L.J. Shen
4 stars ⭐⭐⭐⭐
Hotshot Doc by R.S. Grey review
Until Cobi review
The Cruel Prince reread
Snow and Mistletoe by Alexa Riley review
Beauty in Winter by Alexa Riley Goodreads review
Wintertime Heat by Emelia Blair Goodreads review
Jock Row by Sara Ney
The Coppersmith Farmhouse by Devney Perry
The Clover Chapel by Devney Perry
Fruits Basket C.E. Vol 5
Fruits Basket C.E. Vol 8
Fruits Basket C.E. Vol 9
Fruits Basket C.E. Vol 10
3 stars ⭐⭐⭐
City of Glass by Cassandra Clare review
The Lost Sisters by Holly Black review
Jock Rule by Sara Ney
Tattered by Devney Perry
Fruits Basket C.E. Vol 4
Fruits Basket C.E. Vol 6
All He Wants for Christmas by Kati Wilde
2 stars ⭐⭐
Girls of Paper and Fire review
Pumpkin and Spice by Abby Knox
---
& that's my wrap up for December and 2018. Now on to the new year!
Thanks for reading! 
♥