It's a new year and the first month of quite a few new releases that I'm looking forward to. While I have been reading quite a bit of YA lately, it seems that Romance has my heart beating the most in January.
---
Famous in a Small Town by Emma Mills // Expected publication: January 15th, 2019
I've never read an Emma Mills book but the synopsis for this title makes me want to start here. "Country stars, revenge plots, and a few fake kisses (along with some excellent real ones) await Sophie in this hilarious, heartfelt story."
Umm.. sign me up, please! 
Finding Alexei by Kendall Ryan // Expected publication: January 7th, 2019
We all know that Kendall is one of my favorite romance authors. So it's no surprise that she's on this list. While I didn't enjoy Dear Jane, it did introduce us to Alexei. After reading the first two chapters of this book in a sampler, all I can say it I AM READY!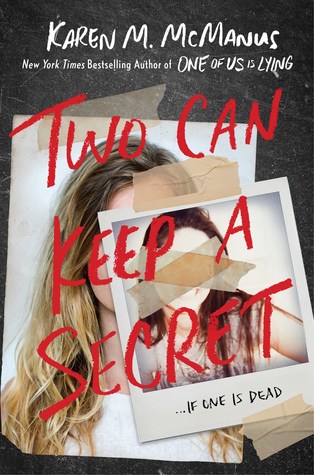 Two Can Keep a Secret by Karen M. McManus // Expected publication: January 8th, 2019
So thrillers and mysteries aren't really my thing. We know that. However, I did really enjoy One of Us is Lying when I read it last year. I'm hoping that I can love this one too!
The Wrong Highlander by Lynsay Sands // Expected publication: January 29th, 2019
I think this book will be a treat to read! Our heroine's father is desperately in need of medical care so she sets out to kidnap this healer she's heard so much about. However, once she gets him to her house she finds out she kidnapped but his brother. If I don't end up loving this I'm going to be hella disappointed! 
Hosed by Pippa Grant & Lili Valente // Expected publication: January 15th, 2019
This book is basically like everything I want in a short romance thrown together. An alpha love interest and a virgin? check. Romantic Comedy? Check? And it's a safe read (No cheating & guaranteed HEA) Check!
Slayer (Slayer #1) by Kiersten White // Expected publication: January 8th, 2019

Into every generation a Slayer is born…
Sold!
---
What are some releases you are looking forward to in January?
Instagram | Twitter | Goodreads