This is going to be my first ever discussion post, so be gentle with me. How the hell does a discussion post work anyway? Do I just tell what I think? Even after blogging for a year, I still don't know these things. 
If you are a romance reader or just have been on Goodreads lately, then you know that E.L. James has released a new book called The Mister. As soon as the book was announced, the endless amount of comments started to pop up. Now, this isn't going to be about who's right or who's wrong. This is just going to be about how I feel.
I'm actually nervous about typing this and putting it out into the world.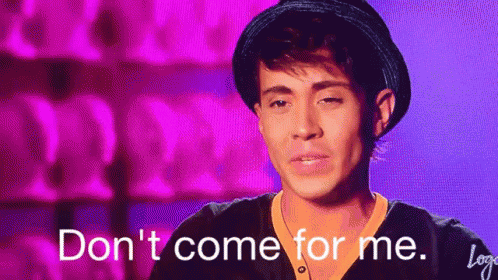 So many people bashed her new book before it even released. Do I think it's edgy to hate on E.L. James? Nope, but I think most of the book community thinks so. I mean let's be honest, she isn't a good writer and her books are problematic as hell. I can agree with that. I can also name so many other authors that fit that criteria as well.
Her debut came out when I was 20 and it changed what I thought I knew about romance books at that time. At 20 I was still reading YA romance (which nothing is wrong with that!) and I heard the buzz about this new novel called Fifty Shades of Grey and dove into. It was erotic and nothing like I had ever read before. I devoured the whole damn series. I mean, let's be honest about me here, I probably wouldn't be as into all the sex scenes and smut that I read now if I hadn't have picked this book up.
Once I got heavy into the book community I learned that the popular opinion was to not like it. I felt like this was something to be ashamed of liking.
Although I can agree that the movies sucked! Now yes, I can quote the movies like nobody's business. That what too much wine does to you. But I'm not really a fan of them. (don't even get started on Dakota Johnson and those nipples of hers). I was highly upset that the movie was changed to make Christian not the psychopathic person that he is. 
I feel like I got off topic here. Basically, it's fun to talk shit about E.L. James and the FSOG series. But let's not act like it didn't make it easier for other novels to exist. Publishers saw that people were eating this series up and wanted to produce more like it. I can't even tell you how many posts and pitches I've seen for books being advertised as the next Fifty Shades of Grey. 
Let's again be honest about something else. Soon after the publication of this series, there were so many books that included a bit of the same theme. Wealthy Men with issues, or BDSM at every turn. Tell me I'm wrong, I'll wait! 
Basically, I just wanted to throw my two cents in the ring about how I've been feeling about E.L. James and the comments that I have been seeing about her lately. Yes her writing sucks and is problematic. But why does she have to be a punching bag in the book community?
---
Instagram | Twitter | Goodreads