Girl Gone Viral
by Arvin Ahmadi
Check it Out: Goodreads | Amazon | B&N
For seventeen-year-old Opal Hopper, code is magic. She builds entire worlds from scratch: Mars craters, shimmering lakes, any virtual experience her heart desires.
But she can't code her dad back into her life. When he disappeared after her tenth birthday, leaving only a cryptic note, Opal tried desperately to find him. And when he never turned up, she enrolled at a boarding school for technical prodigies and tried to forget.
Until now. Because WAVE, the world's biggest virtual reality platform, has announced a contest where the winner gets to meet its billionaire founder. The same billionaire who worked closely with Opal's dad. The one she always believed might know where he went. The one who maybe even murdered him.
What begins as a small data hack to win the contest spirals out of control when Opal goes viral, digging her deeper into a hole of lies, hacks, and manipulation. How far will Opal go for the answers–or is it the attention–she's wanted for years?
So I really don't know what to think about this one. I was going in thinking I was going to get Warcross vibes and a really kickass heroine. While I did get some Warcross vibes, that's really the only part that I got.
"Humans are experts in sharing. It started with cave paintings and evolved into books, tweets, virtual reality — who knows what's next. But the pieces of ourselves that we share are just that. Pieces."
This book takes place in the far future where even iPhones are a joke of the past. EVERYTHING is technology based. The worldbuilding here was so cool and very thorough. It was cool to read about everything Ahmadi thought to place in this book.
The most fascinating part of this book was how scary dependent the world was on technology. Things from self-driving cars to robots at home that know your likes and dislikes almost better than you do. I honestly was getting afraid at how far they would take it.
Also, while most people love all the way technology has changed their everyday lives, there are people who want to take the world back to how it was before. Those people are called Luds and they are fighting for what they feel are a better world.
" What you tech types need to understand is that humans are the dominant species."
Basically, if I were to rate this book on just the worldbuilding how high tech everything is, then I would rate it very highly. What dragged the book down for me was our main character, Opal. I didn't find her likable at all. I thought she was a terrible friend, manipulative, and selfish. True, she's out for answers but the way she treated the people she claimed to care about irked me.
With the ending of this book, it seems as if there will be another book after this. If you were a fan of Warcross or Ready Player One, then you should pick this one up.
TW: cyber-bullying, depression, alcoholism, and talks of suicide.
✨I received an ARC via NetGalley for an honest review. Quotes were taken from an ARC and are subject to change upon publication.
---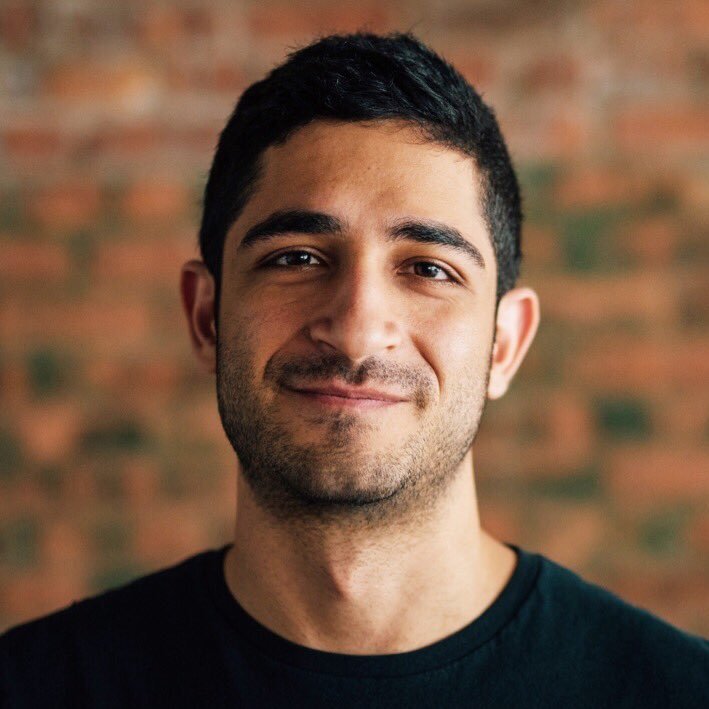 Arvin Ahmadi grew up outside Washington, DC. He graduated from Columbia University and has worked in the tech industry. When he's not reading or writing books, he can be found watching late-night talk show interviews and editing Wikipedia pages. Down and Across is his first novel, followed by Girl Gone Viral.