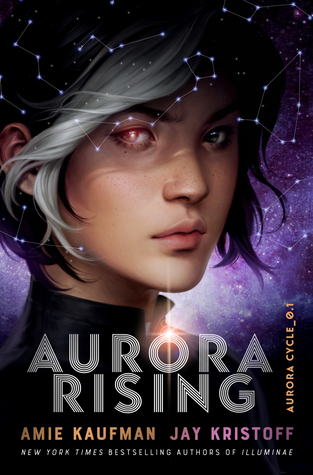 Aurora Rising
Series: The Aurora Cycle
Amie Kaufman, Jay Kristoff
Check it Out: Goodreads | Amazon | B&N
The year is 2380, and the graduating cadets of Aurora Academy are being assigned their first missions. Star pupil Tyler Jones is ready to recruit the squad of his dreams, but his own boneheaded heroism sees him stuck with the dregs nobody else in the Academy would touch…
A cocky diplomat with a black belt in sarcasm
A sociopath scientist with a fondness for shooting her bunkmates
A smart-ass techwiz with the galaxy's biggest chip on his shoulder
An alien warrior with anger management issues
A tomboy pilot who's totally not into him, in case you were wondering
And Ty's squad isn't even his biggest problem—that'd be Aurora Jie-Lin O'Malley, the girl he's just rescued from interdimensional space. Trapped in cryo-sleep for two centuries, Auri is a girl out of time and out of her depth. But she could be the catalyst that starts a war millions of years in the making, and Tyler's squad of losers, discipline-cases and misfits might just be the last hope for the entire galaxy.
They're not the heroes we deserve. They're just the ones we could find. Nobody panic.
I had low expectations when it came to this book. I'll admit that. Science Fiction isn't a genre that I read or hardly know anything about. However, once I started reading this, I couldn't make myself put it down! I was absorbed into these characters and also the world that Kristoff and Kaufman made.
Let's meet our team, shall we!
Tyler, Alpha: Goldenboy; Alpha of this squad; always does the right thing; has supposedly amazing dimples
Scarlet, Face: the diplomat of the squad; specializes in sarcasm; Tyler's twin
Cat, Ace: pilot; covered in tats; childhood friend of Tyler & Scarlet; totally in love with Tyler
Finian, Gearhead Engineer; bi (or pan) Bestrakan alien; guarding him with my life
Kal, Tank: the muscle of the group; Syldrathi ( a badass space elf); soft on the inside
Aurora: Girl from another time; can do crazy things with her mind.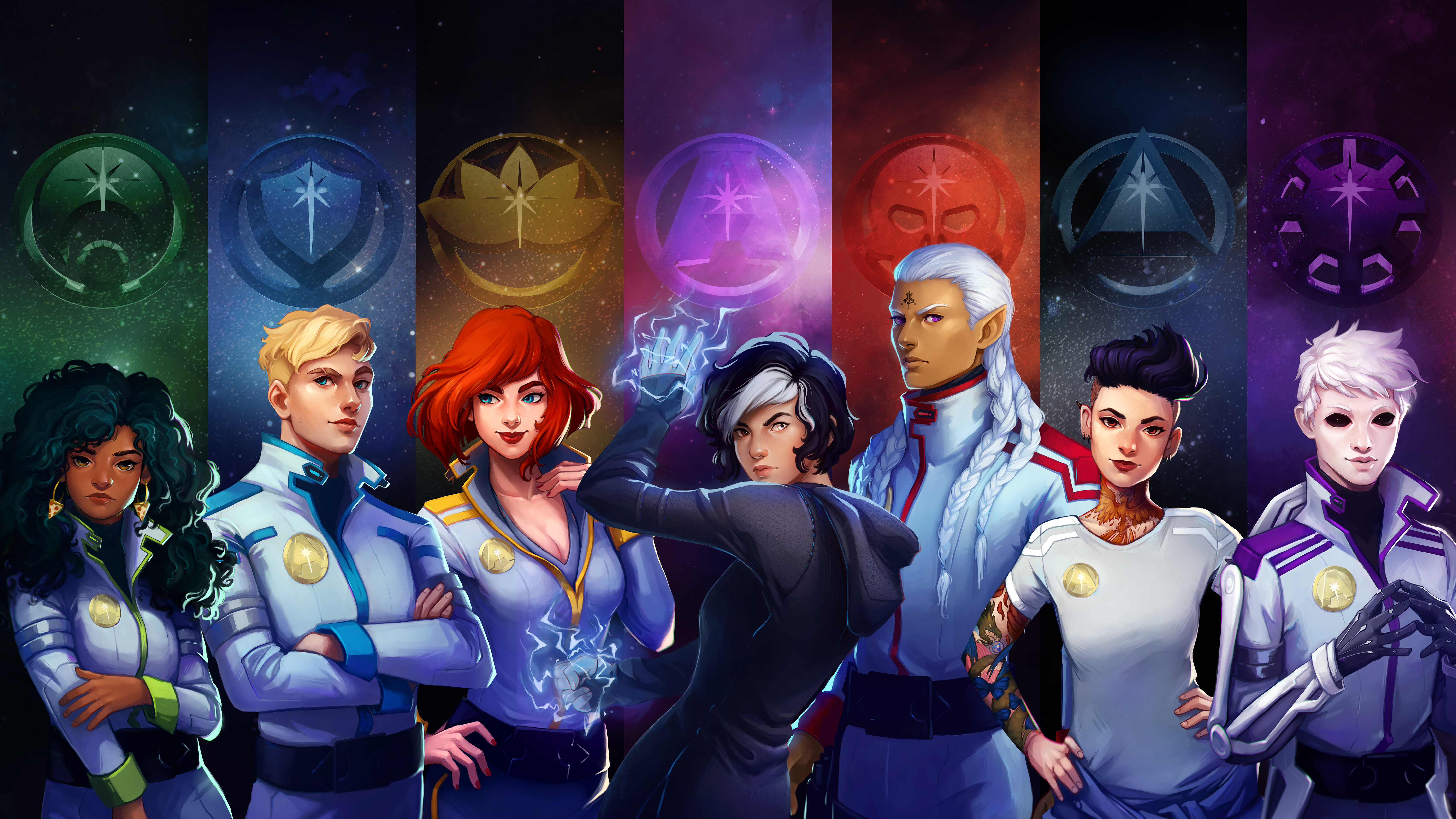 Artwork was taken from Jay Kristoff's website.
This squad made this book awesome for me. The sarcasm and them learning how to work together kept me flipping the pages. There were even some sparks for some relationships that I need to ship with my whole heart! The romance lover in me was squealing with delight.
There was never a time that I was bored and I have so many questions for the next book. Will Kristoff and Kaufman keep my babies safe? The better because I'm more attached to them than a glass of merlot. (and we all know how I love my wine…)
All in all, I LOVED IT!! I am off to stalk and refresh the Goodreads page for book two!
---
Instagram | Twitter | Goodreads