Hi friends, it's time for another monthly wrap up!
July was a good month. I saw GOT7 live in Dallas and it made my year. True it's only July, but my love for them is so strong and seeing them perform live was amazing! 
 While I did cut back on my reading, I still read a few books. 
However, I seem to be forgetting that I'm on a hiatus because I was still obsessive about reading. I was always looking for new books or still trying to blog hop. I might extend my hiatus to August because I really didn't take the time that I needed. 
I had good feedback on the manga section I included last month, so it's back in this post! Once again, let me know if you like this or hate it. 
Now before we jump into books, let's talk about music and TV.
Music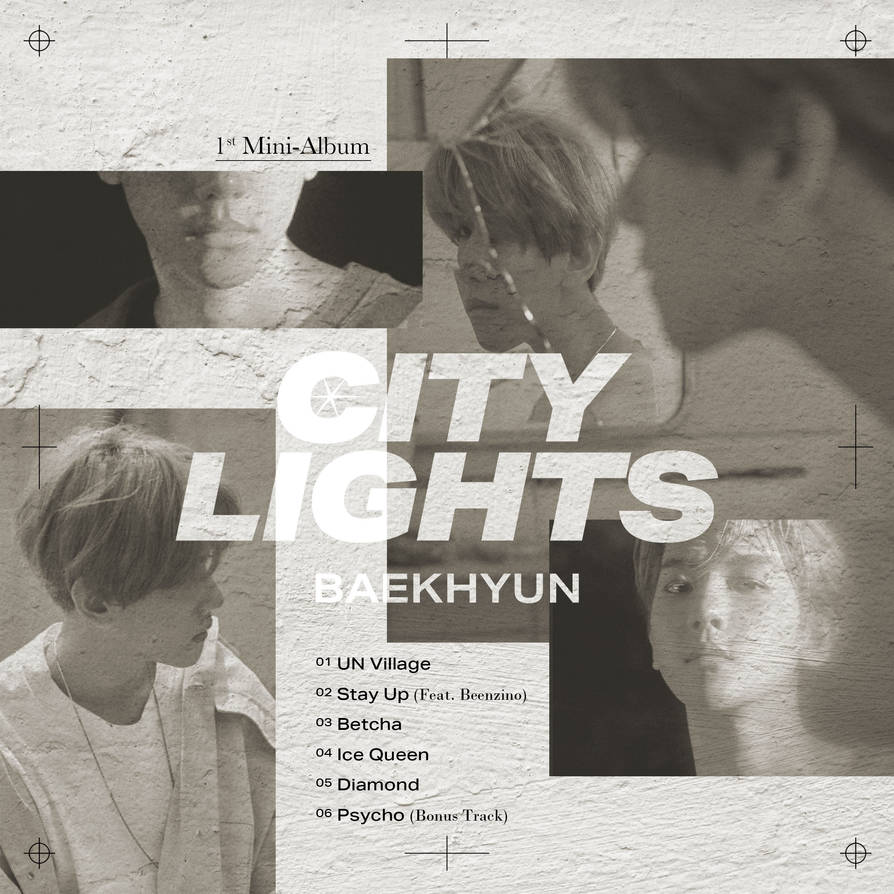 I have had Baekhyun's solo album on repeat all month. Every song on this album jams and I'm obsessed! It was definitely worth the wait because his voice is what my dreams are made of. 
TV
Nothing new here. Still watching Sweet Love Patisserie!
Books
Now to the main reason of this post, the books! This month I've read 11 books, 18 mangas, and 3 graphic novels. 
Any title that has a * next to it means that it's coming up in the next few weeks 🙂
5 Stars ⭐⭐⭐⭐⭐
A Million Junes by Emily Henry | Review
Until December by Aurora Rose Reynolds | Review
Beasts of Abigaile Vol. 3 review
4 Stars ⭐⭐⭐⭐
Lock Every Door by Riley Sager review
Comeback by Lyn Ashwood & Rachel Rose | Review
Faker by Sarah Smith | Review
Beasts of Abigaile Vol. 1 (included with Vol. 3 review)
Beasts of Abigaile Vol. 2 (included with Vol. 3 review)
Beasts of Abigaile Vol. 4 (included with Vol. 3 review)
QQ. Sweeper Vol. 3
Waiting for Spring Vol. 6
Waiting for Spring Vol. 7
Waiting for Spring Vol. 8
3 Stars ⭐⭐⭐
Mooncakes by Suzanne Walker & Wendy Xu Review
Wicked Fox by Kat Cho | Review
Trapping Her by Aurora Rose Reynolds (included with Mooncakes)
Teen Titans: Raven by Kami Garcia & Gabriel Picolo Goodreads review
Whipped by Jenika Snow
Dreaming Sun Vol. 1 Goodreads review
The Tea Dragon Festival by Katie O'Neill 
Waiting for Spring Vol. 4
Waiting for Spring Vol. 5
Waiting for Spring Vol. 9
Black Bird Vol. 4
Black Bird Vol. 5
2 Stars ⭐⭐
Making Up by Helena Hunting | review
These Witches Don't Burn by Isabel Sterling | Review
Ace of Hearts by Elle Goode | Goodreads review
Waiting for Spring Vol. 10
Dreamin' Sun Vol .2
Dreamin' Sun Vol. 3
Midnight Secretary Vol. 1
DNF❌
Only Every You by C.D. Reiss
Manga Wrap Up
Black Bird by Kanoko Sakurakouji – While I still love the two main characters, there's only so far you can stretch a will they or won't they situation. 5/18 VOLUMES
Waiting for Spring by Anashin – I am so in love with these characters! While the love triangle is getting a bit old (rooting for Aya!), I'm still invested. 9/11 VOLUMES (series is ongoing)
QQ Sweeper by Kyousuke Motomi  – While I did enjoy this prequel manga series, I would have loved more things to be cleared up. Now it's time to start Queen's Quality! 3/3 VOLUMES COMPLETED
Dreaming Sun by Ichigo Takano – While this was cute, that's all I can really say about it. I can get the references for Fruits Basket though. It really does give off that vibe and that's most likely the only reason that I will pick up the next volume.. 1/10 VOLUMES
---
So here is my wrap up for July, moving on to August!

♥