Hello friends! First, I hope that everyone is safe and staying healthy. March started off strong for me, but as I'm typing this I am currently going through a terrible reading slump. I haven't read anything in about two weeks and can't seem to even PICK UP A BOOK. I'm just trying to let it ride its course by OMG I feel like such a failure as a book reviewer and blogger. 
May is my birthday month and I'm hoping that brings better days and some actual urge to read something. Anyway, Let's get into my look at the month of March!
Best Book Read
The Free by K. Webster
Music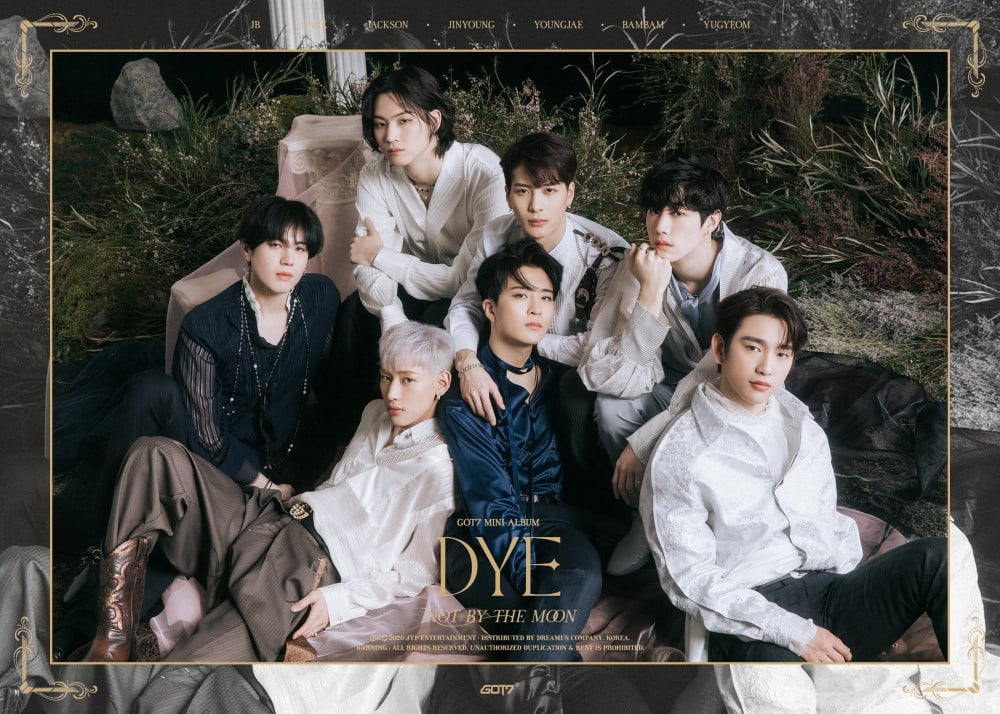 If you didn't know, GOT7 is my ultimate K-Pop group. They had a comeback this month and it lifted my spirits and damn near fixed my life. I have been having this on repeat and I'm counting the days until I can visit my local K-Pop shop to get a physical copy. 
TV
Quarantine is a weird time. I've gone WAY back to my childhood and started Sailor Moon from the very beginning. I'm talking 1992. 
I have been enjoying this rewatch more than I anticipated and I'm in for the long haul. My 8-year-old self is living her best life. 
Books
Now to the main reason of this post, the books! This month I've read 12 books, 11 romance novellas, and 5 mangas.
Any title that has a * next to it means that it's coming up in the next few weeks 🙂
5 Stars ⭐⭐⭐⭐⭐
NONE
4 Stars ⭐⭐⭐⭐
The Free by K. Webster | Review
White Rabbit by K. Webster | Goodreads Review
Crave by Tracy Wolff | Review
The Hookup by Kristen Ashley *
The Perfect Gift by Jessa Kane
Bookstore Barbie by Alexa Riley
Hey Sweet Tea by Frankie Love
Thick Thighs Save Lives by Penn Rivers
Summer Camp Captive by Alexa Riley & Jessa Kane (REREAD)
Living-Room Matsunaga-san Vol. 1 by Keiko Iwashita
Love Me, Love Me Not Vol. 2 by Io Sakisaka
3 Stars ⭐⭐⭐
Wild for You by Kendall Ryan | Review
The Virgin and the Rogue by Sophie Jordan | Review
Your Dad Will Do by Katee Robert 
Call Me Oppa by Isla Chiu
The Mountain Man's Obsession by Jenika Snow
Peach Heaven Vol. 2 by Mari Yoshino
2 Stars ⭐⭐
The Wild by K. Webster | Review
You Had Me at Hola by Alexis Daria | Review
Beach Read by Emily  Henry | Review
Take Me Away Rachel Kirwin *
Guarding Temptation by Talia Hibbert 
Savage Love by Penelope Bloom | Goodreads
Deep Wood by Margot Scott
Dear Mr. CEO by Isla Chiu
Daytime Shooting Star Vol. 1 by Mika Yamamori
Daytime Shooting Star Vol. 2 by Mika Yamamori
1 Star ⭐
A-List F*ck Club by Frankie Love
Manga Wrap Up
Living Room Matsunaga-San by Keiko Iwashita –I adored this! I love the different personalities of all of the people living in this boarding house and how they all come together. I love the relationship between Matsunaga and Mika. It's really sweet and has some funny moments. 1/8 VOLUMES (ongoing)
Daytime Shooting Star by Mika Yamamori –This series is not going to be for me. None of the characters stick out to me and they come off pretty young and angsty. I kind of see where the romance is going and I have to say, I'm not a fan of it. 2/13 VOLUMES 
---
So here is my wrap up for April, moving on to May!