Hello friends! I hope that everyone is staying safe. With COVID19 and BLM, this month has been a whirlwind for me. First, if anyone needs some to talk to or listen, I'm here for you. I know it's hard to feel like nobody understands, but don't be afraid to reach out if you need it. Reading wise, I think this is my lowest reading month so far.  I did read some books that I loved so that's good. I also started replying back to some comments and blog hopping a little. I know that might not feel like much, but for me, I feel accomplished. 
Sad things aside, let's jump into my wrap up for June! 
Music
This month I was either playing Twice More and More or either Stray Kids Gods Plan on repeat. Seriously, I'm glad Spotify doesn't tell you how the number of times you listen to a song. 
Also can someone please take away my YouTube? I may have been obsessed with watching videos of Stray Kids performing God's Menu. And 99% of it is because of Hyujin's long hair this comeback. 
TV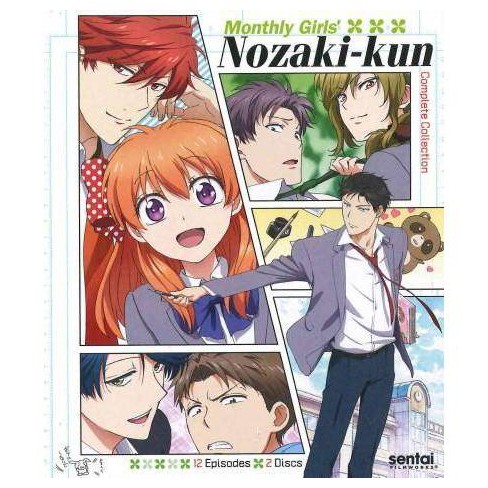 I started watching Monthly Girls' Nozaki-kun and OMG y'all! This is hilarious! The main girl confesses her feelings to Nozaki and he thinks she's a fan because he's secretly a manga artist. She ends up working for him and the shenanigans crack me up! 
Books
Now to the main reason of this post, the books! This month I've read 16 things this month.
Any title that has a * next to it means that it's coming up in the next few weeks 🙂
5 Stars ⭐⭐⭐⭐⭐
NONE
4 Stars ⭐⭐⭐⭐
Rich Prick by Tijan | Review
The Cowboy Meets His Match by Jessica Clare *
Temping Devil by Veronica Eden | Review
One Eighty by Marie James | Review
His Prized Pupil by Jessa Kane | Goodreads Review
Dream Daddy by Kate Hunt
Thick by Alexa Riley (reread)
3 Stars ⭐⭐⭐
Wicked Saint by Veronica Eden | Review
Dare to Resist by Carly Phillips *
Renaissance Man by Tessa Bailey
Starving for Her by Jenna Rose
2 Stars ⭐⭐
The Player Next Door by K.A. Tucker | Review
Possessive Neighbor by Flora Ferrari 
1 Star ⭐
Varsity Heartbreaker by Ginger Scott | Review
Did I Mention I Love You by Estelle Maskame | Review
His Little Pyro by V. Kelly
---
So here is my wrap up for June, moving on to July!