This going to be my first review of a series as a whole, so please be patient with me. I just devoured this series in a day and thought reviewing it as a whole would probably be better!
---
​I was supposed to manage them. I wasn't supposed to fall in love with them.
Six months ago, I discovered I was the illegitimate heir to one of the K-Pop industry's biggest entertainment companies. I didn't want anything to do with the empire I had the chance to inherit.
Then I discovered how my jerk of a half-brother was currently running things. I might not want the job, but I damn well deserve it just as much as him. All I need to do is prove my worth by managing a failing boy band, H3RO, back to stardom.
Easy, right?
Tae, Dante, Minhyuk, Nate, Kyun, and Jun are as talented as they are good looking. Abandoned by their company, they've lost faith in everything and themselves. It's down to me to save their careers – and their dreams – by delivering a number one single.
And yet, somehow, the bigger miracle will be not falling in love with all of them…
A reverse harem that features K-Pop? SOLD! I don't think I ever added a book to my kindle fast enough. I don't really talk about my love of reverse harem as much (because of judgmental assholes), but this book rekindled my love for the genre. Also, not only do I have a love of reverse Harem, I have an unyielding love for K-Pop. In the acknowledgments, the author says how she marvels at how fans pick a bias (your favorite member) in a group and came up with the concept of this series. It's hard to pick a bias! BTW, my ultimate bias is Park Jimin from BTS!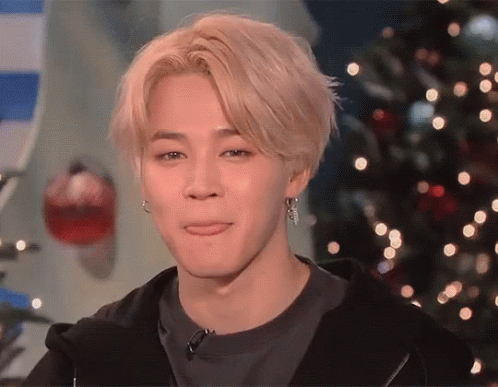 Honestly guys, my love for him knows no bounds. 
Now that I'm done fangirling and staring at Jimin for 20  minutes straight, let's start this review!
Holly finds out that her father who's she never known, lives in Korea and owns of the biggest K-Pop agencies. Along with that, he wants her to work there. Some issues happen and now she's the manager to a six guy group name H3RO. Oh yeah, she's also supposed to get them ready for a comeback with no experience. Simple right?
It was so easy to dive into this story and not come up for air. By the time I finished the first book, I knew that I was hooked. I adored Holly straight from the beginning. She came off likable and very genuine. She really stole my heart at how much she came to care for these guys and work her ass off to make their dreams come true.  She really had her work cut out for her being H3RO's manager.
The guys of H3RO all had different personalities and I think that the author did a great job at bringing those out on the page. Once you started to pick up on everyone's characteristics its way too hard to not to fall for them. I honestly feel for Holly, because who can choose between them? I spent the majority of this book either swooning these guys or laughing my butt off at Jun's jokes. Also, Kyun is such a cinnamon roll! I swear my heart melted instantly for almost each one of them.
There are some VERY steamy scenes here and we also get a feel for some of the characters backgrounds. Some of these guys definitely have some baggage and secrets.
Once these guys started getting a fandom, it seemed like all hell broke loose! We all know how fangirls can be! Things are getting out of control and on top of that, she still had her terrible half-brother trying to ruin her at every turn. We got so much drama throw into this story and it tied in with the romance perfectly. 
My only negative thing about this series was the ending. There was nothing wrong with it per se, I just would have liked an epilogue set a little bit further down the road. Just to see what their lives together would have looked like. 
All in all, This series will become of my favorite RH series, right after Curse of the Gods. I need to get all of these in paperback and cherish them. If you are into RH or K-Pop, I highly recommend this series! 
---
Instagram | Twitter | Goodreads